Welcome Alice Hunnicutt
Please join us in welcoming Alice Hunnicutt to the VR Autism project's National Advisory Panel. Alice comes to us after the retirement of Bill Palmer from Florida's Division of Rehabilitation Services. We wish Bill a happy, fun-filled retirement! Alice Hunnicutt is the Director at New Jersey's Vocational Rehabilitation Services. She is also the Founding Board President of the Statewide Parent Advocacy Network. Alice has worked for many years in disability advocacy with particular expertise in child to adult transition. Alice is the parent of five young adults, and she is very proud of the advocacy skills they developed in their transition years. We look forward to Alice's expertise when this panel reconvenes this summer.
---
Programs that Work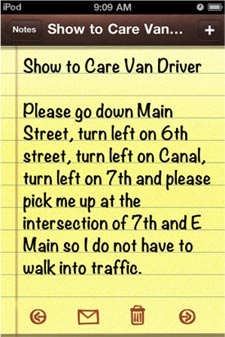 The VR Autism project has identified seven programs across the United States that have been designated as "effective" by the project's National Advisory Panel in supporting people with ASD in their job search and job maintenance. Virginia Commonwealth University's Employment Services Division is one such program. On April 26th at 11 a.m. EDT, VCU's employment specialists for people with ASD will present via webcast the findings of a recently conducted research project focusing on the outcomes of their supported employment program. To register for this webcast please go to - http://autism.sedl.org/index.php/webcasts/113-webcast-9 If you cannot listen to the webcast live, an archive of the webcast will be made available on the project's website.
Since January, SEDL has hosted two other webcasts featuring effective programs. Archives of these webcasts are found at the links below, and CRCC credit is available for each of these following the completion of the evaluation.
The Autism Society of North Carolina (ASNC)
ASNC's Supported Employment Program matches individuals with ASD to jobs that suit the individual's abilities and interests. By providing a reliable source of trained workers to businesses across North Carolina, ASNC saves business owners' time and money. ASNC's job placement specialists provide follow-up services and customized workplace consultation.
Archived webcast: http://autism.sedl.org/index.php/webcasts/108-webcast-7
The Groden Network of Programs
The Vocational Services Department of the Groden Network of Programs, provided 10,500 hours of job coaching in 2011 to over 100 people with ASD. The approaches to get employers on board with the program's mission of helping people with ASD become productive members of their communities and the instruction of "soft skills" necessary for long-term job placement will be further described during this webcast. Archived webcast: http://autism.sedl.org/index.php/webcasts/110-webcast-8